Authentic Chicken Biryani Recipe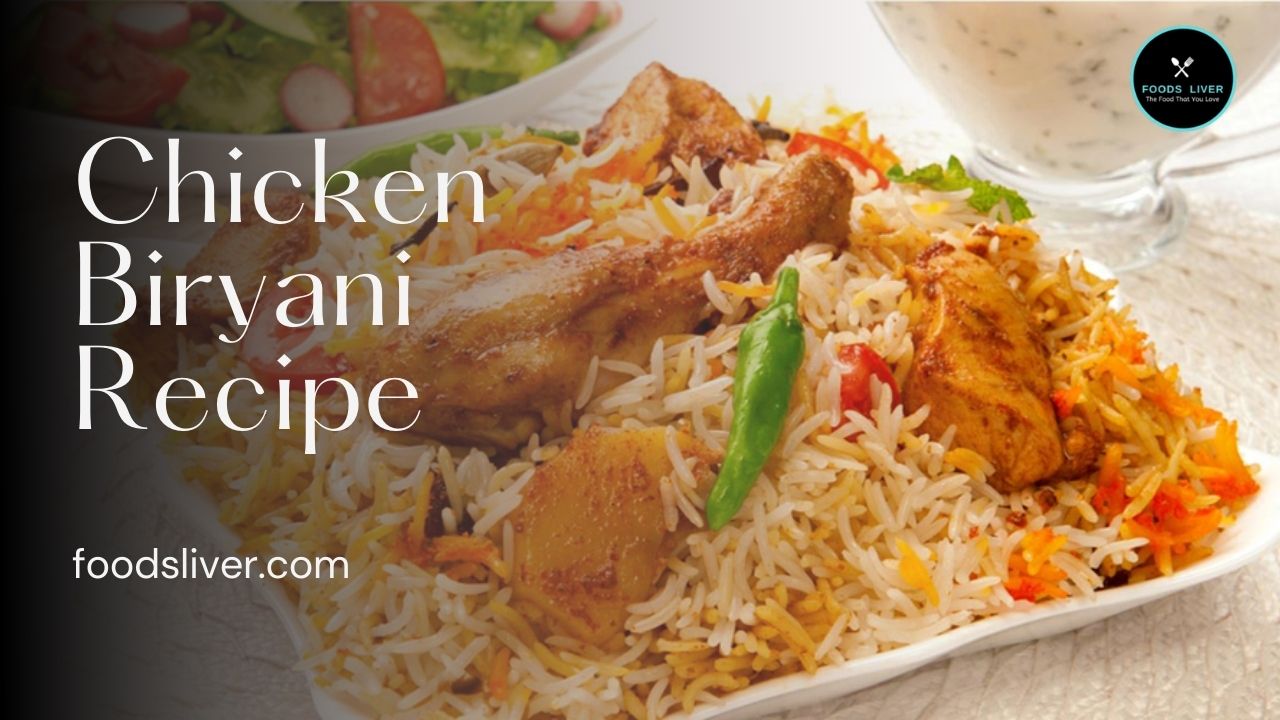 Authentic chicken biryani is very tasty and Pakistani people love to eat it. We can't ignore it even if we want to. People in Pakistan love chicken biryani at night and it is a very delicious winter Dish. The aroma of chicken in biryani attracts people. We can't call chicken biryani simple rice because the flavor of biryani is due to meat. Mostly if we have used that Pakistani chicken biryani is used in every function of Pakistan-like ceremonies and welcome parties.  Chicken biryani is used everywhere at night, in the afternoon, for example, in universities, hostels and marriage halls. Some people eat more chili in biryani and some people eat fewer chilies.
How to Make simple chicken biryani?
In biryani meat should be the same quantity of rice meaning if we are taking 1kg of rice then we must have had 1kg of meat, And we need three chopped onions. We also need tomato paste. The amount of water should be according to our amount of rice. If we have 1kg of rice we must have Two and half liters of water.  We need one cup of yogurt and three or four green peppers. We should need half a cup of paste of tomato.
Serving
This simple chicken biryani is best with salad. There are many types of salad: vegetables salad , green salad, and pasta salad . It can serve with yogurt, Buttermilk, cucumber, mint. You can also serve this dish with spinach.
Why is this simple Chicken biryani so good.
It is very good because its fragrance spreads far and wide so no one can stop it from eating. There is no harm in eating it but only the benefit. It takes very little time to make and people make it with great enthusiasm. Most of the people of Pakistan like to eat biryani. Simple chicken biryani is very rich in Vitamin B6 and also controls the rate of metabolic function. And one thing to keep in mind is that people with high blood pressure and heart patients should eat less of it.
You would love to Try:
Ingredients of Authentic Chicken Biryani:
Rice one kilogram
Chicken one kilogram
Yogurt one Cup
Three onions
Green chili (Three or four)
Garlic ( four piece)
Ginger (one half piece)
Yellow color ( zardy ka rang) half tea spoon
Tomato paste (half cup)
Oil ( one cup)
Water (2.5 liter's)
Salt ( half spoon)
Turmeric ( one tea spoon)
Coriander ( Three tea spoon)
Directions:
To make the biryani, fry the onion and chilies separately.
Fry the onions and peppers for five minutes on high heat fry it until its light color comes out.
The next step is to fry the chicken and add the garlic paste inside it. And add tamarind and Dry plum water for making sour taste.
We then add yogurt and keep mixing the meat. And keep shaking all these things for fifteen minutes.
And the next thing to pay special attention to is to add tomato paste inside the meat. If you guys want to make the biryani more spices be careful to use more red pepper in it.
Add two tablespoons of Chinese salt and one tablespoon of turmeric.
Shake a little and give a little heat. After heating the chicken, boil the rice.
After boiling the rice, grease the pot well with oil and a layer of chicken and rice.
And then spread onions and green spices and yellow color (zarda rang)on top.
After doing all this, simmer the rice on low heat for five minutes.
After steaming the biryani, we have to mix the rice and the meat well.
---
---